Full Service, Dedicated and Experienced Alabama Family Lawyers
"THIS TOO SHALL PASS." - THE BOOK OF ECCLESIASTES
Whether you are anticipating the joys of adoption or experiencing the frustrations of marital conflict, The Porter Law Group can help. We have served families in Scottsboro, Jackson County and northeast Alabama for 40 years.
J.E.B. v Alabama was a paternity case that began in the Jackson County Courthouse and was eventually argued by John F. Porter, III before the U.S. Supreme Court. Mr. Porter was successful in changing the laws of the land to insure fair trial proceedings in all courts. Click here to see our additional web page linked to the recording of Mr. Porter's argument and the Justices' questions during this exciting hearing in Washington, D.C. The briefs are available to read as well. As family law attorneys serving northeast Alabama and south central Tennessee, we provide legal services in a wide spectrum of areas:
Divorce - Contested or Uncontested
Alimony
Child Custody and Visitation
Child Support
Child Support Modification and Enforcement
Mediation
Prenuptial and Post-nuptial Agreements
Juvenile Delinquency and Dependency
Elder Law and Elder Care Law
Adoption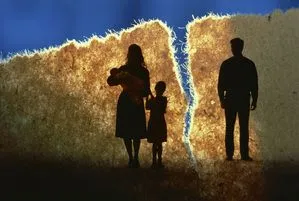 DIVORCE CAN BE SIMPLE AND INEXPENSIVE OR COMPLICATED AND COSTLY - WE STRIVE TO KEEP IT SIMPLE
Uncontested divorce is often the best solution. If that proves impossible or unwise, our divorce law firm can help you gain equitable results from your divorce through mediation or litigation, including fair distribution of assets, division of the marital home, child support payments and child custody rights. Click here to read more about the divorce services we offer at The Porter Law Group.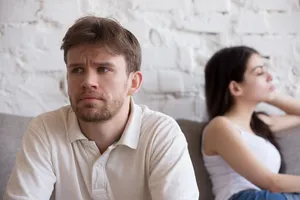 ALIMONY MAY BE AVAILABLE
Divorce should not lead to a financial crisis. The Porter Law Group can help establish an equitable amount of spousal support.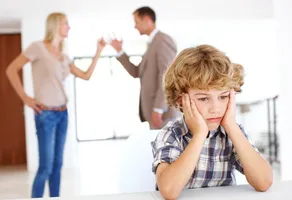 CHILD CUSTODY AND VISITATION ARRANGEMENTS ARE CRUCIAL IN YOUR INITIAL DIVORCE ORDER OR AGREEMENT BECAUSE THEY ARE DIFFICULT TO CHANGE AT A LATER TIME
The Porter Law Group attorneys are experienced and will work hard to protect your parental rights to raise your children in a fit and supportive home. Click here to read more about our Child Custody practice.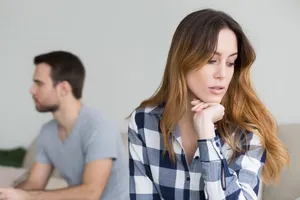 CHILD SUPPORT AMOUNTS ARE MANDATED BY LAW. IT IS UNWISE TO AGREE TO GIVE OR RECEIVE ANY AMOUNT WITHOUT CHECKING WITH AN ATTORNEY FIRST
The Porter Law Group can help ensure you receive or pay an equitable amount of the financial support required to raise your children in a healthy, happy home.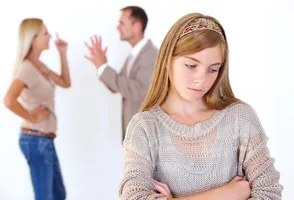 CHILD SUPPORT MODIFICATION AND ENFORCEMENT
Child support payments remain the same unless and until the court modifies the child support order. If either the custodial or noncustodial parent experiences a significant change in circumstances, we can guide you through the proper legal procedures to modify child support payments accordingly.
MEDIATION GIVES YOU MORE CONTROL OVER THE OUTCOME
Mediation puts the decisions in your hands and can often provide more expedient, predictable results than trial. As skilled negotiators our attorneys can help you obtain the most equitable divorce settlement. John F. Porter, III is certified as a Registered Court Mediator . He and Claire Porter have much experience mediating cases.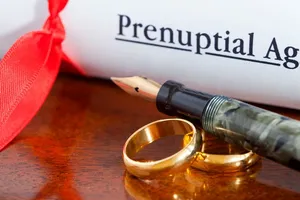 PRENUPTIAL AND POST-NUPTIAL AGREEMENTS ARE OFTEN A WISE DECISION
The Porter Law Group expects the unexpected and drafts premarital agreements that protect both spouses' interests. A prenuptial agreement can alleviate some of the stress should you ever divorce. A post nuptial agreement can be drafted even after you have married. Having these documents in place often assures you and your loved ones that your new spouse has your best interests at heart.
JUVENILE DELINQUENCY AND DEPENDENCY PROCEEDINGS
The attorneys at The Porter Law Group are skilled at maneuvering through the complex laws of Alabama and Tennessee to protect your parental rights from the interference of government authorities. As a former social worker, Claire Porter understands the system from both sides of the courtroom and will fight for your family and your child.
ELDER LAW AND ELDER CARE LAW CAN SAFEGUARD YOUR LOVED ONES WHEN THEY ARE MOST VULNERABLE
As our population ages, more of us are caring for our parents and grandparents. Elderly people often need special protection under the law and The Porter Law Group appreciates the
opportunity to help ease issues families face as their loved ones age. Guardianship or Conservatorship actions may be very helpful for those who assume the care of an aging loved one. Click here to learn about the services we offer for older adults and their caregivers.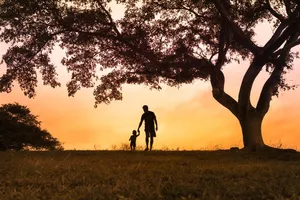 ADOPTION IS A WONDERFUL GIFT
The Porter Law Group assists families with all aspects of international and domestic adoptions. We handle the legalities of your adoption, so you can concentrate on your new family. Our attorneys have utmost respect for those willing to provide a "forever home" for a child.
Contact dedicated, experienced Alabama family law attorneys
To schedule an initial consult with family law attorneys at The Porter Law Group in our Scottsboro, Alabama office, by phone or video conference, call 256-574-5156 or contact us online.
---