Experienced Alabama injury attorneys have successfully helped injured clients recover just compensation for losses and damages
KNOWLEDGEABLE ALABAMA ATTORNEYS HANDLE A RANGE OF INJURY CASES
Vehicle accidents
Pedestrian accidents
Unsafe property
Abuse
Harmful prescription drugs
Unsafe work conditions
Animal attacks
Defective products
Personal injury claims are those in which the victim
suffers physical or psychological injury directly resulting from another person's negligence. The Porter Law Group employs a practical, professional approach to ensure our clients obtain full and fair recovery for their injuries, including damages for their past and future medical bills, lost income, repair costs, pain and suffering, emotional distress, pain and suffering and other expenses stemming from your accident. Through our extensive civil litigation experience, our knowledge about insurance company tactics and our skill at settlement negotiations, we strive to obtain the best possible recovery for our clients.

OUR ATTORNEYS WILL SCHEDULE A FREE CONSULTATION WITH YOU REGARDING YOUR PERSONAL INJURY OR WRONGFUL DEATH CASE. IN MOST CASES, THERE IS NO COST TO YOU UNLESS WE COLLECT COMPENSATION FOR YOU.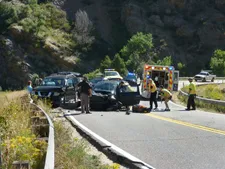 Slick advertisements don't reveal that a fast settlement often means that the client has settled for less than the case is worth. Due diligence and patience are the tactics we employ to get the best possible settlement for our clients. Initial consultations with our attorneys for personal injury matters are free and can occur at our office or even the hospital if needed.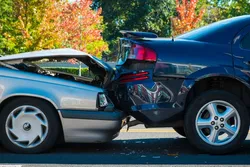 WE EMPLOY SUBJECT MATTER EXPERTS TO HELP WITH YOUR CASE
Our attorneys consult with knowledgeable and respected experts to assist with case preparation. With the assistance of physicians, trauma doctors, pharmacists, chiropractors, pharmacists, forensics engineers, mechanical engineers and accident reconstruction analysts, The Porter Law Group can negotiate the best possible settlements. At trial, these experts are available to deliver clear, compelling testimony that helps judges and jurors understand the extent and cause of your injuries as well as the impact they have had on your life. If a family member suffered a fatal injury, we can represent you or their estate in a wrongful death claim.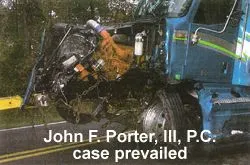 THE IMPORTANCE OF IMMEDIATELY SEEKING HELP
Alabama law sets limits on the amount of time you have to file a personal injury claim. Consult an experienced personal injury attorney as soon as possible to file your claim before
the crucial statutory deadlines. By investigating your claim immediately, we are able to collect valuable evidence and interview witnesses while their memories are fresh.
After an incident, some business and insurance companies will quickly send a representative to make an offer of settlement to you.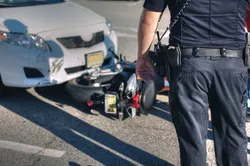 It is not wise to sign documents or accept checks from anyone without first consulting an attorney.


Reach out to The Porter Law Group
If you or a loved one has been injured, call 256-574-5156 or contact our office online to schedule a free initial consultation in our Scottsboro, Alabama offices, by phone or by video conference. In many cases, we can arrange to visit you as you recover to ensure timely investigation and filing of your claim.
There is no fee for personal injury consultations. If we accept your case, you pay nothing unless we collect compensation for you.
---